See how others rate our products. Our Extra Virgin Olive Oil CANNOT get any better...this truly is the best Extra Virgin Olive Oil you will ever try!
Aristons Reserve is the LIQUID GOLD that goes all the way back to the Romans!



Winners have been announced and medals awarded by the Godfather. Ariston Olive oil was anointed by the Godfather as The Olive Oil King of 2008.
Congratulations!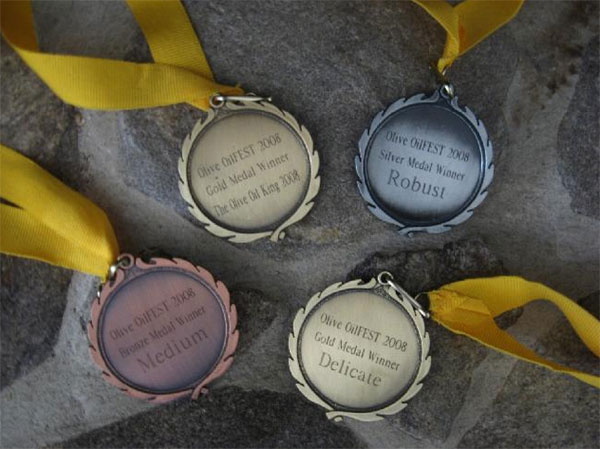 The Olive Oil King
2008
Ariston Olive Oil

Westchester Eats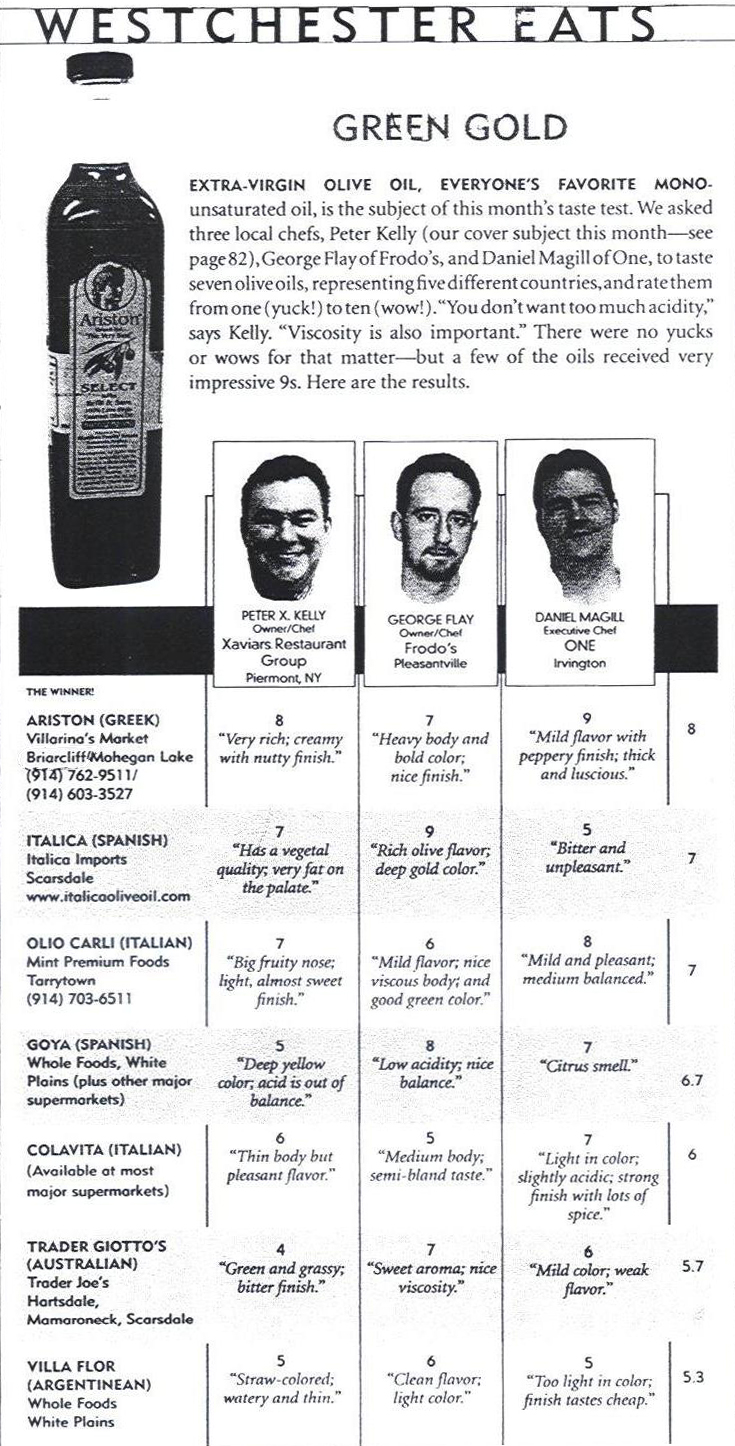 Click here to magnify
Blossom of the Olive Tree
Extra-virgin oil a sure winner for Bloomfield Importer
THE COURANT | FOOD SECTION | THURSDAY, SEPTEMBER 3, 1998

Can you build a business on one product? Yes. If it's good. And in his extra-virgin Greek olive oil, Tom Doukas has a sure thing.
Doukas, the owner of International Trading Co., a Bloomfield importer, quietly started his olive oil business in the spring. It was a decision he had contemplated over the years. You see, Doukas' relatives — who produce the oil in the Kalamata region of Greece (where Doukas Is From) — had suggested he import the product for some time.
But Doukas didn't think the American public was quite ready for his juicy, fragrant olive oil. "But then I changed my mind," he said. "Because of things like the [cable] Network, 1 see people spread the good word. So I said let's go."
In the spring, he sent a bottle of his Blossom of the Olive Tree oil to radio host Faith Middleton, who talked about It on her Public Radio program. That sparked an interest. Today, he is busy filling orders for the 1-liter bottles, a steal at $9.99 (shipping and handling extra).
"I think the oil is really good," Doukas says. "I've gotten a lot of positive response to it"
That's not surprising. Over the past month 1 have used the oil in every facet of cooking: sauteeing, grilling, for salad dressings, marinades and pesto. I have found it deli-ciously full-bodied and fragrant Its low acidity lends itself well to every recipe calling for olive oil. Even better, it is wonderful simply drizzled on tomatoes or bread.
If his olive oil business takes off, Doukas hopes to add cured olives and pepHeroncini in brine to his stock. We can't wait
Doukas shares this recipe for the classic tzaziki sauce, which can be used as a dip or side dish or dressing:
TZAZIKI
1/2 quart Greek yogurt (or natural, full dairy yogurt)

3 garlic cloves

1/2 cup extra virgin Greek olive oil

1/2 cucumber, thinly sliced
Place yogurt in a bowl. Put garlic through a press and using the edge of a knife, spread the garlic coming out of the press on the yogurt Peel skin from cucumber and slice it thinly
Mix ingredients and slowly drizzle In olive oil. When the oil Is absorbed into the yogurt, the tzazikl is done.
Serve with a few olives scattered over the top. Best eaten with bread.
— GREG MORAGO